To get maximum protection for the company's network or to prevent intrusion on confidential data, IT Management has to reply on latest and more intelligent technology. Right now, security is not just a simple solution of firewall system. It is a mix-and-match of different technologies to achieve those targets.
Infocean offer classes customized for your organization upon request. By using a hands-on approach whenever possible, our goal is to ensure that your employees leave our course with a better understanding of security and how important they are to your company's success in reaching its security goals.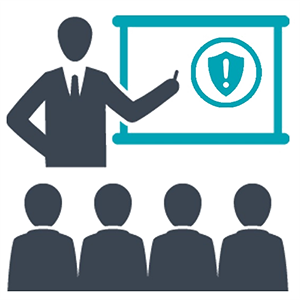 We provide training for IT user to system administrator covering
Our security trainer have sound experience on various security consulting projects for government, financial, telecommunications, utilities sector. Believe that quality services is an important element of customers' satisfaction, our technical team compose of experienced and certified consultants to meet the
industrial or vendor qualifications.